Idaho Craft Beer Month Unfiltered
An entire month dedicated to Idaho craft beer? Ale yeah!
Led by Idaho Brewers United (a nonprofit trade association working to bring Idaho breweries together and protect and promote the state's craft beer industry, and supported by Visit Idaho) Idaho Craft Beer Month is a direct result of Idaho's craft beer boom. Designating April as Idaho Craft Beer Month is an opportunity to celebrate Idaho's rapidly growing craft beer industry while honoring and supporting our proud, local producers.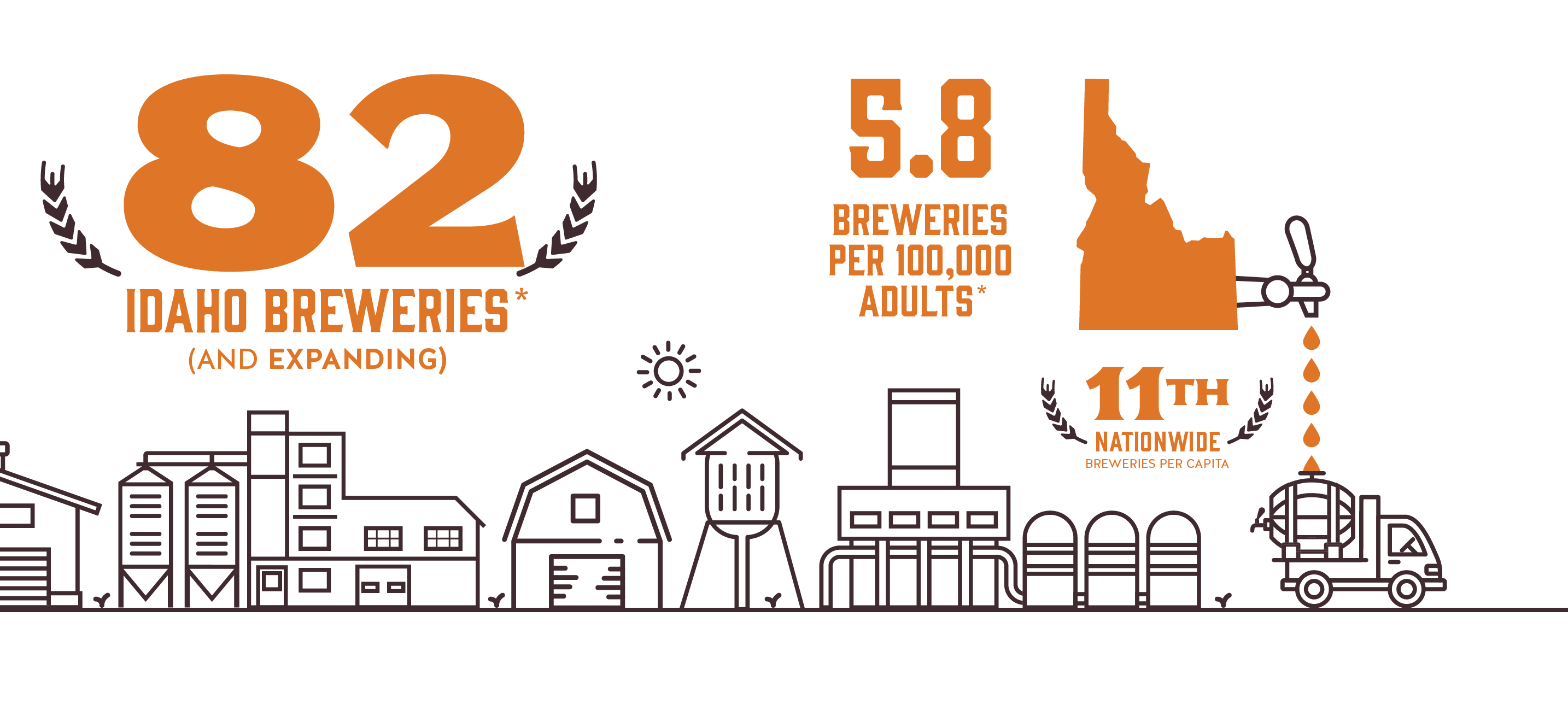 So, what's the brouhaha with Idaho brew?
From hop farmers and brewmasters to brewpubs and retailers, Idaho's multimillion-dollar beer industry spans the entire beer-making ecosystem and delivers a significant economic impact to the Gem State. This impressive growth, along with a supportive community, has not only caught the attention of Idaho beer makers, but has also lured established, successful breweries from other states. Result? An impressive and diverse craft beer offering for both Idahoans and visitors.

Can't stop, won't stop these hops!
Idaho's penchant for the liquid-gold solution of hops, malt, water and yeast is just as notable as the pioneers who helped put Idaho on America's craft beer map. From the oldest breweries (Grand Teton Brewing, Sun Valley Brewing and Highland Hollow Brewhouse) to the Gem State's largest breweries (Mother Earth Brew Co. Sockeye Brewing and Payette Brewing), Idaho's beer scene has grown and evolved at a steady rate with eager newcomers landing at each turn. 2020 welcomed Spring Creek Brewing Company in Boise and Trails End Brewing in Hayden. The growth didn't stop there, with Blue Pit Brewing, Twisted District and Three Mile opening in 2021.
It's always beer season in Idaho. But Craft Beer Month is the perfect excuse to raise a glass to Idaho brews.