Pints Up, It's Beer Season
Stay safe while you sip
April in Idaho means it's time to celebrate all things craft beer—and this year, we're offering a variety of ways to sip safely as you pay homage to hops. Participate in smaller special events such as tastings and beer releases, virtual celebrations like Pints Up, or sign up for a Beer Box! We also encourage you to show your support for Idaho's craft beer industry by choosing Idaho brews this month. Grab a growler from a local brewery's new release or head to the grocery store and snag a six-pack of Idaho beer to go.
Be sure to share your at-home experiences with us using #PintsUpIdaho.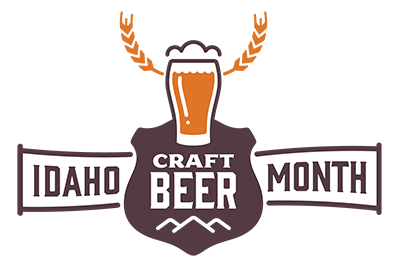 Events
Apr 8, 2021
Pints Up
Fan-favorite Pints Up returns April 8th at more than twenty locations around the State. Head to your local watering hole, purchase an Idaho beer and you get to keep the commemorative glass! This year's glass features the Goddess of Hops and Barley on a 16oz Willie Becher glass courtesy of Clearwater Gear. Every beer supports your local brewery and every glass supports Idaho Brewers United, Idaho's craft brewers guild.
Special thanks to the Idaho Barley Commission and artist Laura Scheele for making Pints Up possible!
Participating Locations:
– 10 Barrel Brewing
– Boise Brewing
– Bombastic Brewing
– Broken Horn Brewing
– County Line Brewing
– Crooked Fence Brewing
– EDGE Brewing Co.
– Grand Teton Brewing
– Jim Dandy Brewing
– Koto Brewing Co
– Loose Screw Beer Co.
– Lost Grove Brewing
– Mad Swede Brewing Company – Cole Road
– Mad Swede Brewing Company Beer Hall
– MickDuff's Beer Hall
– Moscow Brewing Company
– Mother Earth Brew Co
– North Idaho Mountain Brew
– Payette Brewing
– Portneuf Valley Brewing
– Post Falls Brewing Company
– Salmon River Brewery
– Sawtooth Brewery
– Star Route Brewery
– The Village at North Fork
– TNT Taproom
– Wallace Brewing Company
– White Dog Brewing
– Wildlife Brewing
– Wolftrack Brewing
More Info
Upcoming Events
Stay up to date on the latest happenings for Craft Beer Month
Here's to You! #PintsUpIdaho