Belgian Fest w/ Prefunk 2C (& National Beer Day!)
Come celebrate National Beer Day and ID Craft Beer Month with us at our first off-site event for our "Belgian Fest" at Prefunk in Nampa!
This is what you can expect:
+Dubbel, Tripel, & our new Quad on tap
+Belgian Shenanigans (fun Belgian inspired games) with prizes!
+The Mother Earth Brew Co. gang showing up to compete
+Amazing fun with amazing people!
See you there!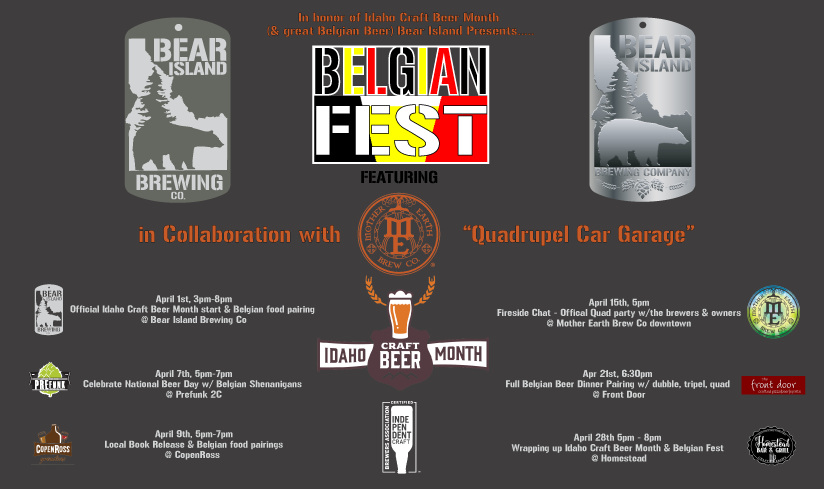 Apr 7, 2022
05:00 pm - 07:00 pm
1st
South ID
(208) 908-2496